Clients say… "Bruce offers an objective third-party perspective; I can ask him virtually anything without worrying about being PC or making a career-limiting move." - Sr. Performance Specialist, Human Resources, Continental Western Insurance Co.

What Bruce likes best about his work: "I like to shine a light on the parts of people's lives where they do not often look. These are places that are the foundations for passion, values, and fulfillment. Together we reflect these places upon the client's day-to-day challenges and frustrations and ask 'Why?' or 'Why not?' These seem like such simple questions, and yet they are not. These are the conversations we do not easily have by ourselves."

Bruce's proudest moment in coaching: "I had a client who worked diligently to build a hefty database of customers in financial services yet felt unable to reach true success. He often spoke passionately about how he dedicated much of his free time in spiritual practice through his service of others. When I asked what was important about this, he said, "It's because I'm supposed to be the servant." I asked what the difference was between serving someone in need and serving someone in need of financial services. His eyes opened wide and he uttered, "There is no difference". Today his business has more than doubled because he honors his values by seeing himself as serving everyone."
SPECIALTIES
Leadership development
Sales performance
Executive coaching
Organizational development consulting
Strategic planning
Career transitions
Industries: healthcare, insurance, financial services, government, transportation
CREDENTIALS
Certified Professional Co-Active Coach (CPCC)
Organization and Relationship Systems Coaching
Former Co-Chair and Vice President, Iowa Coaches Association, a chapter of the International Coach Federation
Certified Appreciative Inquiry Practitioner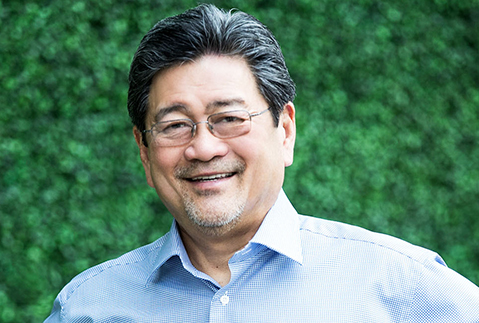 Clients say … "Michele is a great listener, has tremendous insight, is able to capture the essence of what I am trying to say as I meander during our phone calls and give it back to me in fewer, more direct words; she keeps me on track to get the most for my personal and professional growth out of my sabbatical." - Executive Director, Affordable Housing.

What Michele likes best about her work: "I love seeing people in the moments they recognize the best part of themselves. We all have greatness and shadow. It's easier for most to know the shadow- it's more challenging and more rewarding to own the best part of ourselves and make intentional choices from there!"

Michele's proudest moment in coaching: "I was working with a high level executive who was bored and disillusioned with her organization. She planned an exit strategy, and upon realizing that finding the right next job may take months, she also considered how she needed to stay engaged during the search process. She discovered new ways to contribute and found renewed enthusiasm for her position. Today she remains engaged in her job 5 years after this coaching."
SPECIALTIES
Leadership development
Team development
Relationship communication
Executive coaching
Confidence building
Polarity Management
Experiential learning design
Customized coaching and consulting solutions tied to business results
Industries: healthcare, retail, government, insurance, transportation
CREDENTIALS
Master Certified Coach (MCC)
Certified Professional Co-Active Coach (CPCC)
Certificate, Co-Active Leadership Program, The Coaches Training Institute
Certified Organization & Relationship Systems Coach (ORSCC)
Certified Appreciative Inquiry Practitioner
Authorized Provider of Team Diagnostic Assessment
Qualified to administer: Leadership Circle Profile 360°
Qualified to administer: Leadership Circle Culture 360°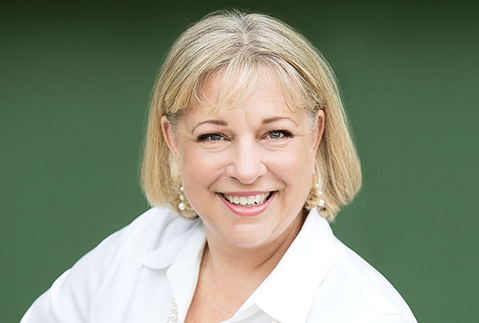 Clients say… "Neeraj is one of the smartest people I know and he sees the world so differently from me. As a result, I gain amazing new insights almost every time we talk. I would readily add him to my management team so I can get him all day long!" - Vice President of Sales, Large Technology Company

What Neeraj likes best about his work: Very simply, impacting how people experience life TODAY! We all have challenges with work, money, relationships, health, etc. And I find how we choose to engage with these challenges defines our experience, more so than the actual circumstances.

Neeraj's proudest moment in coaching: My proudest moment was using coaching skills in a non-coaching situation. The leader of a 4-person management team asked for 30 minutes to address operational issues before we could start our scheduled meeting. I noticed the team was very demoralized, frustrated, and fighting with each other. By listening, asking a few key questions, and reflecting what I noticed, I helped the team leave two hours later inspired and unified. We got our work done and they hadn't realized it. And yet they knew something magical had just happened.
SPECIALTIES
Team / Relationship Coaching
Executive / Individual Coaching
Strategic Planning
Change Management
Training and Facilitation
Industries: technology, government, healthcare
CREDENTIALS
Associate Certified Coach (ACC))
Organization and Relationship Systems Coaching
Certificate, Co-Active Leadership Program, The Coaches Training Institute
Masters Business Administration, The Darden School, University of Virginia
Certified Project Management Professional (PMP)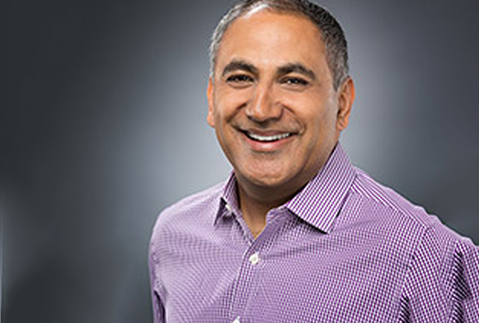 Clients say … "Meade, has an amazing spirit that's booming with a sense of pure aliveness. I wanted to have some of his spirit move me to the next level of my own journey, and he did just that. What does Buzz Lightyear say in the movie Toy Story? 'To infinity and beyond!' That's Meade. That's me. Man, we're awesome!" - Management Consultant, Communications

What Meade likes best about his work: "Knowing that the work I do is what I am here for in the world. It is my true calling, and I feel lucky and blessed to have found it at such a young age. Coaching is who I am. How cool is it that I get to do the work that I love and get paid for it?!"

Meade's proudest moment in coaching: "When a client told me that due to the work I had done with her, I had helped save her life. This client had gone through a horrific bout of cancer treatments while trying to change her life and her career. Our work together allowed her to move through the transition and heal with empowerment and grace."
SPECIALTIES
Leadership development
Team development
Developing in-house coaching structures
Emotional Intelligence for sales teams and leaders
Enneagram Personality Typing Systems
Industries: financial services, hospitality, real estate, technologies, publishing, shipping and transportation
CREDENTIALS
Master Certified Coach (MCC), International Coach Federation
Certified Professional Co-Active Coach (CPCC), The Coaches Training Institute
Certificate, Co-Active Leadership Program, The Coaches Training Institute
Bachelor of Arts in History and German, The College of William and Mary
Past President, International Coach Federation, Miami Chapter
Emotional Intelligence Certification, Talent Smart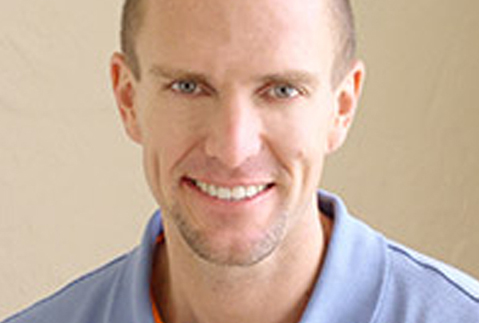 Clients say … "I am struck by the immensity of the gift you have given me, even during the moments even when I questioned everything. Thank you for the huge part you played in getting me to this moment today. A huge THANK YOU for your strong, intuitive coaching, Bonnie." - President, Solopreneur, Web Design

What Bonnie likes best about her work: "I feel totally alive and thrilled about my work when I see clients recognize that they have choice in their lives and then actually choose to do something new, different, or what they previously thought of as 'hard' or 'impossible.' My work is all about creating and uncovering possibilities; I see them and it's fantastic when they see them too!"

Bonnie's proudest moment in coaching: "[A client] felt that our coaching relationship had enough trust and safety to bring up something that was very hard and uncomfortable for her and had the courage to be honest, forthright and willing to have a difficult conversation. For me, this was a powerfully clear example of how creating a safe and courageous coaching relationship really works."
SPECIALTIES
Coaching education and training
Mid-life women
Solopreneurs
Upper level managers
Industries: Academia, Federal Government
CREDENTIALS
Professional Certified Coach (PCC)
Certified Professional Co-Active Coach (CPCC)
Certificate, Co-Active Leadership Program, The Coaches Training Institute
Certified Authentic Happiness Coach
Organization and Relationship Systems Coaching
Masters in Social Work, California State University- Long Beach
Faculty member, Coaches' Training Institute
Authorized Provider of Team Diagnostic Assessment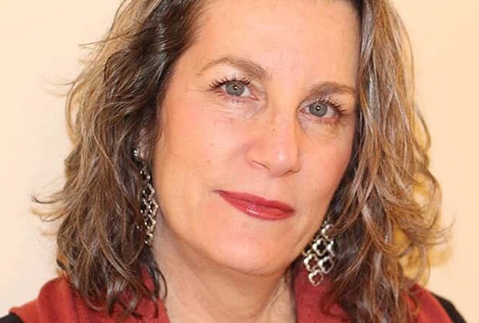 Clients say … "I will be forever grateful for the thought-provoking questions you asked me. The 'a-ha' moments are too numerous to count but each one was valuable in helping me to find my way." - VP Human Resources, Manufacturing

What Debra likes best about her work: "It is an absolute honor to observe the awakenings that people have in and about their lives. To watch people experience more joy, fulfillment and authenticity is an amazing process and contributes bit by bit to improving our human community."

Debra's proudest moment in coaching: "I'm proud of when a client realized that the pain of living life 'asleep' was greater than the fear of making a fundamental change. This change shook her old belief system of putting everyone else and their needs ahead of what she wanted and needed. She started 'living life out loud' and has not looked back since."
SPECIALTIES
Emotional Intelligence
Setting and reaching goals
Identifying helpful or harmful patterns
Accountability for positive change
Dealing with addiction
Industries: healthcare, manufacturing, consulting
CREDENTIALS
Professional Certified Coach (PCC)
Certified Professional Co-Active Coach (CPCC)
Bachelor of Science Degree in Nursing from Augsburg College, Minneapolis MN
Qualified to administer: EQi 2.0 and EQi 360° assessments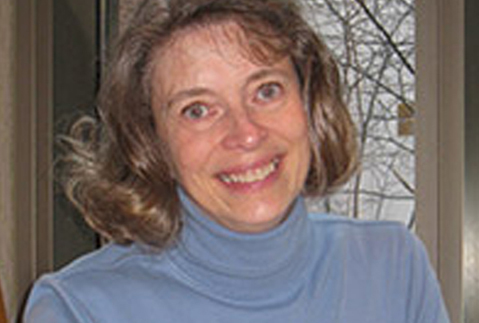 Clients say … "Tamara Keefe has influenced my life more than I could have ever hoped for. When I partnered with her as my coach I was working in Corporate America, but badly wanting to break away and start my own business. I have enjoyed "playing my music" for three years now, and I will forever be grateful for her help." - Professional Speaker, Trainer, Author

What Tamara likes best about her work: "Working with clients who want to make positive changes in their lives and are motivated to do what it takes to make that happen. I believe coaching is transformational. It creates perspective, expands possibility, brings clarity and that clarity breeds action. I love the miraculous nature of this work."

Tamara's proudest moment in coaching: "It's when my clients reach that special breakthrough moment when they become more fully aware of all they are capable of and clear about how to achieve it."
SPECIALTIES
Dialogue facilitation
Leadership coaching
Training and Facilitation
Holding wide-open possibilities
Industries: Call centers, Human Services, Technology, Financial Services
CREDENTIALS
Associate Certified Coach (ACC)
Master Certified: Customer Relationship Management
Master Certified: Leadership Development
Certified: Organizational Development
Graduate of the Coaches Training Institute
Extensive training in dialogue and facilitative leadership
Bachelors in education from the University of North Carolina- Chapel Hill
Masters degree in education from the University of South Florida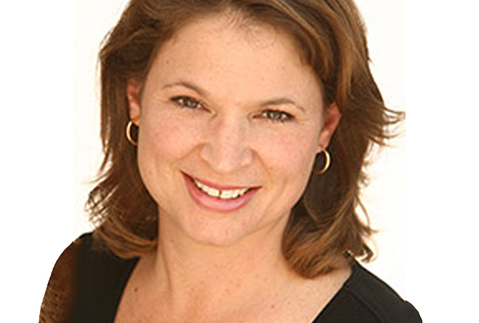 Clients say … "Coaching with Rhonda Van Diest is the best thing I did for myself this year. She helped me unearth my true direction and we made a solid plan for me to reach my goals. She does this all with a high level of compassion and professionalism." - Author, Screenwriter, Professional Blogger

What Rhonda likes best about her work: "Seeing the tremendous energy and potential in my clients. I know that each one is magnificent, and I love watching each client revel in their own successes as they move through the coaching process. Having worked in organizations all over the world, I see the need for coaching and the efficiency and benefit of engaging a professional at this level."

Rhonda's proudest moment in coaching: "It's always in seeing clients recognize limitations they have put on themselves – and make a conscious decision that those boundaries are unnecessary and no longer helpful. When they let go of those limitations and really examine why they hold ideas dear, the shift is really amazing to behold."
SPECIALTIES
Executive and Individual Coaching
Helping emerging leaders
Organizational design and development
Strategic planning
Training design and delivery
Meeting facilitation
Industries:Pharmaceuticals, Healthcare, Federal Government Engineering & Architecture, Small Business
CREDENTIALS
Associate Certified Coach (ACC)
Certified Professional Co-Active Coach (CPCC)
Master's Degree in Organizational Development with a focus on Instructional System Design (ISD) and training delivery from the George Washington University Graphic Facilitator, trained by Crowley & Co.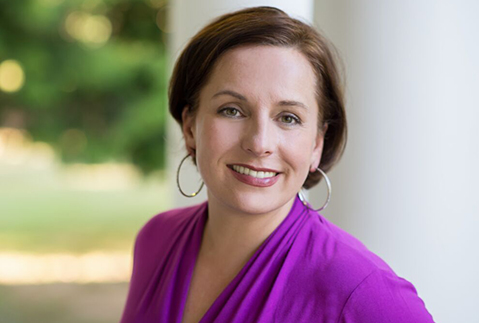 Clients say … "Laura is the essence of creativity. She approaches problems and opportunities with a unique way of seeing the patterns, potential and the path. Where there was once chaos and confusion there is now clarity, confidence and a clear plan of action!"

What Laura likes best about her work: "I love when people shift into possibility-land! When clients are able to see and own how their unique skills, personality, and expertise combines together to create their unique personal brand leadership, something shifts. The belief in what is possible and that they are the person to lead is palpable."

Laura's proudest moment in coaching: "I was working with a consultant who is incredibly smart and experienced but couldn't see her own brilliance when it came to her personal brand and business opportunities. We reclaimed her many intertwined career experiences to see a new bigger and more powerful impact that she wanted to have on the world. She found clarity and a sense of empowerment for her mission. She had been fighting this small box she was thinking she had to fit into – she shifted and realized she was playing a much bigger game!"
SPECIALTIES
Executive /Entrepreneur Coaching
Strategic Planning and Visioning
Personal Brand Essence
Marketing and Branding
Women's Leadership
Innovation and Creativity
InfoDoodle Murals and Graphic Recording
CREDENTIALS
Certified Professional Co-Active Coach (CPCC)
Certificate, Co-Active Leadership Program, The Coaches Training Institute
Certified Business Development Coach and Advisory Board Member, Entrevis
Past Program Chairperson, Georgia Chapter, ICF
Author, Joyful Business Guide – Creative Right-Brain Business Plan
Bachelor of Science, Business Administration in Marketing & Women's Studies, Old Dominion University, Virginia.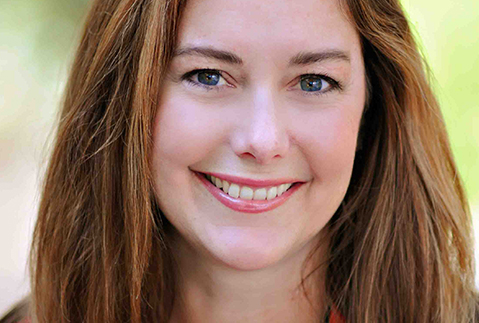 Clients say … ""Clare has the wonderful ability to bring clarity and peace to the fast-paced and sometimes chaotic business environment. She is an exceptional listener and brings a wealth of expertise and knowledge to her work. Clare helped us build a new strategic plan; turning what looked like spaghetti splattered on the wall to a vibrant cohesive plan. She is an excellent thought partner." – CEO, Pediatric Rehabilitation Center

What Clare likes best about her work: "I enjoy that moment when, after working through the complexities of a strategic planning process, clients begins to see a clear strategic path develop for their organizations. Leaders are often consumed with the hectic day to day of running their businesses, so when the "sensemaking" happens, it's really gratifying and exciting to watch."

Clare's proudest moment in coaching: "I co-facilitated a strategic planning session with the board of directors of a trade association, and nearly a year later the client told me it was the "best session we've ever had" and her board continues to benefit from what they learned about how to approach their roles as elected leaders with this organization."
SPECIALTIES
Strategic planning
Consensus building
Project management
Bringing teams together
Truth-telling
Writing and editing
Industries: Healthcare, Education, Non-profit Associations
CREDENTIALS
Bachelor of Arts: English and Political Science - University of Iowa
Clients say … "Cara's coaching allowed me to show more confidence even in the toughest positions. The questions that Cara poses, and the ensuing conversation promotes looking at situations differently, through a more objective lens and absolutely more thoroughly than before I started working with her. Cara's effect lasts beyond the conversations we have, it spills over into my day to day interactions; the relationship has made an impactful and powerful positive change in the way I conduct business, both personally and professionally."

What Cara likes best about her work: "My favorite part of this work is helping clients get clear about what they want from their life, what values they want to honor, and what's holding them back from living life the way that serves them best. It is such a privilege to support a client in creating a day / week / month / life that is full and meaningful. And it is humbling to witness that transformation.
I also love specifically working with teams to become more effective as a group in their professional space. Work can be so much more meaningful when you're working well together, meeting goals and having fun in the process!"

Cara's proudest moment in coaching: "A new leader was hired to oversee a group of managers. Her inherited team was not getting along, impacting business results and employee engagement. I was asked to work with the leader individually and with the team. It was difficult at first, as there was a lot of finger pointing (literally and figuratively!) in their team meetings. In one of our meetings, after 2 quarters of work together, there was a shift in the room and you could feel the team "get it." They were starting to point out when something wasn't working for the good of the team - and I watched them course-correct on their own…as a team! It was amazing to witness this transformation…and to subsequently see business results and employee engagement scores turn in the right direction."
SPECIALTIES
Leadership Development
Team Effectiveness
Individual Coaching
Training and Facilitation
Change Management
Industries: Retail, Technology, Healthcare, Manufacturing
CREDENTIALS
Certified Professional Co-Active Coach (CPCC)
Bachelor's Degree: Psychology and Business - University of Northern Iowa
Master of Arts: Psychology, emphasis in Counseling Psychology - Iowa State University
Master of Science: Industrial Relations - Iowa State University
Voices 360 Coaching and Lominger Competency Suite
SLII® Certification
Prosci Change Management Certification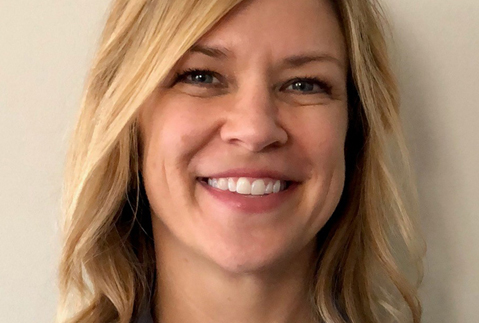 Clients say … "Melissa is exceedingly effective in leading strategic discussions, guiding conversations from abstract to tangible sustainable results. She enjoys diagnosing problems/opportunities, recognizing the humanity of the issues to be tackled and supporting teams and individuals as they navigate towards desired solutions."

What Melissa likes best about her work: "Whether consulting an organization, training a group of individuals, or coaching 1:1, I cherish my role as facilitator and witness to the transformation that happens when a client achieves clarity and bravely charts a new course. Championing them in those moments gives my own life meaning and purpose."
Melissa's proudest moment in coaching:
"Being part of the leadership team who engaged with a diverse group of more than 400 individuals to identify the first-ever Core Values of a healthcare organization; then helped communicate and celebrate them across the system. It was like opening a window on a perfect spring day. It was a booster shot of enthusiasm and provided much-needed clarity on individual and organizational behaviors."
SPECIALTIES
Change management
Customer and employee experience
Data analysis and response design
Individual coaching
Organizational culture assessment and development
Strategic communication
Training and facilitation
Industries: Education, healthcare, government, nonprofit
CREDENTIALS
Co-Active Coach, Coaches Training Institute
Certified Patient Experience Professional (CPXP), The Beryl Institute
Quality Improvement Essentials Course, a partnership between Children's National Health System and Nationwide Children's in Columbus, Ohio
Lean Healthcare Certificate Program, Jack C. Massey Graduate School of Business (through Children's National Health System)
Bachelors of Science, Journalism, Ball State University, Muncie, Indiana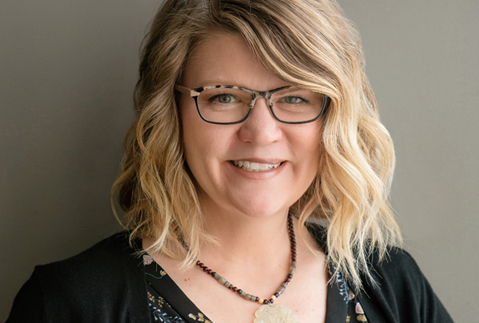 Clients say … We couldn't do half the job we do at BluOpal without Jo's organization and structural help. She's great at making sure our clients are well taken care of! Bruce & Michele, BluOpal Consulting Jo is the Virtual Administrator for BluOpal. She excels at providing high quality administrative services with dedication, commitment and confidentiality.

What Jo likes best about her business: "Working as a team with my clients as they achieve their vision, goals and objectives while, at the same time, accomplishing my professional goals. Having my own business offers lifestyle flexibility and the opportunity to 'break out of the box' and try new methods; always challenging and exciting. One of my favorite quotes (author unknown) is Women who Behave rarely make History…I believe that quite nicely sums up my business motivation and management style."

Jo's proudest moment in her work: "My proudest moment is when I started my business in 1998 and finalized my initial ten clients. International entrepreneurs and small businesses continue to recognize the efficiency and cost savings provided by virtual assistants, and I am proud to be associated with an industry on the upswing."
SPECIALTIES
Project management
Strategic Planning
Generating efficiency at reduced cost
Creating win-win results
Entrepreneurial thinking
CREDENTIALS
CEO of Luce Creek Associates
Member IVAA (International Virtual Assistant Association)
Bachelor Degree in Business Management, Radio, TV & Film – University of Maryland